Online yoga has opened up a huge opportunity for learning yoga from all around the world.
It's a fantastic opportunity for people to make yoga a part of their life that they perhaps didn't have a chance to do before, and I'm looking forward to continuing to connect in this way with more students around the world.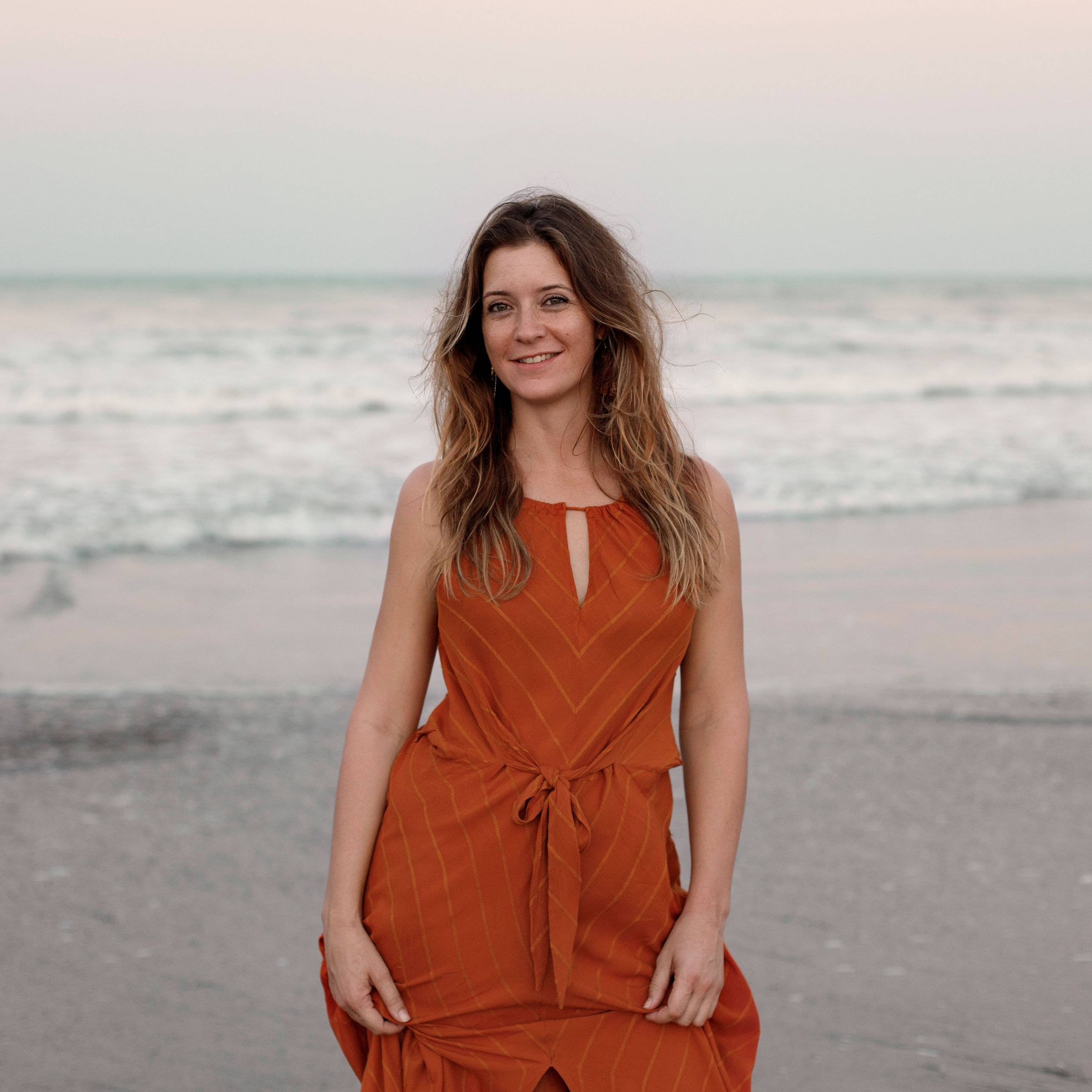 I first tried a yoga class when I was a 21 year old University student and immediately I had such a good feeling from the class that it became part of my life. It helped a lot with pressures and stresses of being a student.
I had moved my career from Biology Research, to teaching. The first yoga students I had were my school students in Bahrain, and I then started to teach more and more students in private and group classes.
I loved teaching outdoors in Bahrain, even in the middle of the summer. I taught Stand up Paddleboard yoga on the sea, beach yoga, and hot yoga in the desert. I loved encouraging people to get out of their air conditioned houses and enjoy being outside even in the heat.
Hatha Flow is an energetic class carefully detailing the basic postures of Hatha Yoga, flowing from one move to the next. Focusing on breathing, strength, flexibility and balance, it's a good beginning class for new students and a recap of the basics for intermediate students.
This class balances powerful, flowing Vinyasa sequences with restorative, relaxing Yin postures. The longer held postures of Yin Yoga will allow you to stretch deeper and open up your joints and muscles, while the Yang (Vinyasa) sequences will strengthen your body and get your blood flowing.
A full range of Yoga moves from the comfort of your chair! Suitable for office workers, people with reduced mobility to stretch and relax without having to get onto the floor.
Breathing, stretching, moving and meditation whilst seated in a chair. It will get your blood flowing, soothe any aches and pains especially in your shoulders and back, and get you breathing deeply and improve your posture.
This class improves posture, breathing, relaxation and excellent for those who work in their chair all day, and for those with reduced mobility who prefer not to sit on the floor to do yoga.
This is a relaxing and restorative class, that uses longer held poses to open up the joints, muscles and fascia of the body. It is still challenging - whilst the postures may seem easy for the first minute, after this they will begin to feel challenging but this is where benefits start to come in!
We will cover only 10 or 12 yin postures during the class that will be held for 3 to 5 minutes. You will gain relaxation, deeper stretching and flexibility, and it can help with injuries and specific issues like digestion, posture and insomnia.
The final 10 minutes will be a guided relaxation meditation. You will need cushions or pillows, a yoga block and strap to hand.
---
---