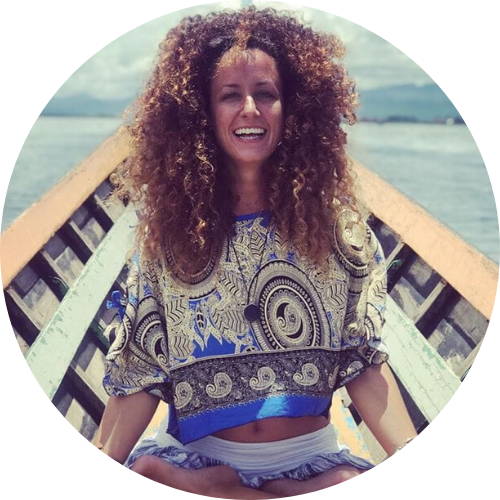 Through my yoga practice, I strive to share my passion and knowledge in hopes of helping others connect with their full mental and physical potential.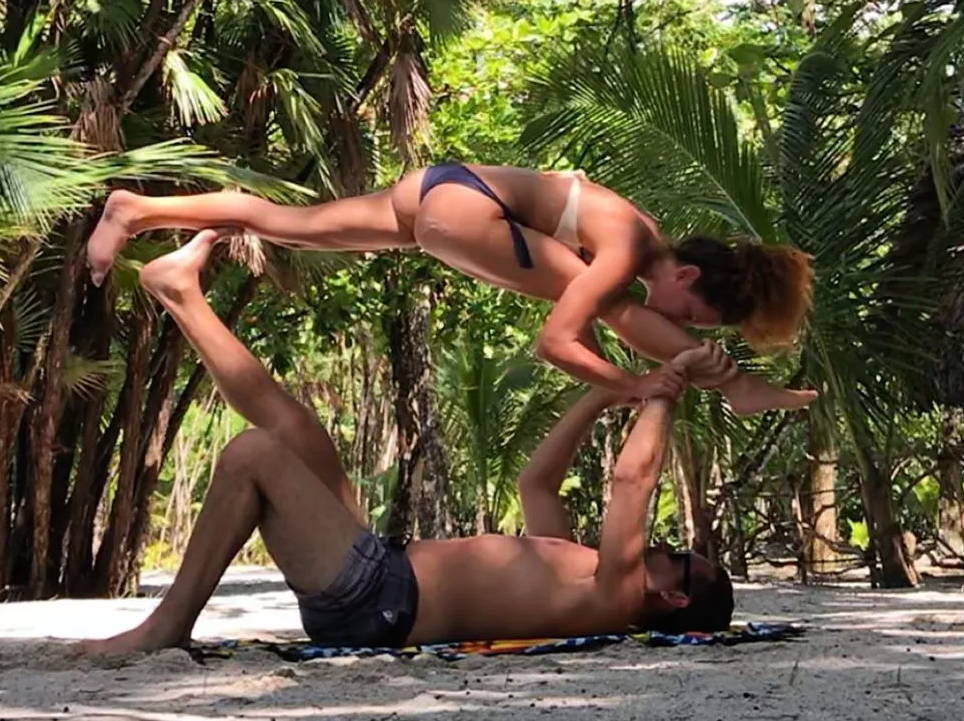 I am Tania! A passionate and dedicated yoga teacher specializing in Ashtanga, Vinyasa, Yin, Prenatal and Gentle yoga. Before I began practicing yoga, I used to think that it was boring and not physically challenging. The day I watched a video of Kinoyoga in Mysore, I changed my mind. I was amazed to see what the human body is capable of doing.
Thanks to my yoga practice, my neck issues almost completely disappeared and this is one of the major reasons why I developed such a passion for yoga. Yoga completely changed my life and not long after I began practicing I realized that I wanted to be a yoga teacher. A few years after I took the risk of quitting a stable life and job, and I traveled to India in pursuit of my dream, to be a yoga teacher.
Ashtanga yoga is a traditional style of yoga which focuses on linking the breath with the body movement to create an internal heat which purifies the body. Be ready to sweat and be amazed by what your body is capable of doing. If you are looking for a structured practice, which is physically demanding, you will fall in love with Ashtanga.
Ashtanga helps to tone your body, build strength and increase flexibility. Having a set sequence will help you to improve faster while acquiring a deeper knowledge of your body and mind.
ANYBODY can practice and benefit from the Ashtanga method regardless of age, gender or physical fitness level.
Vinyasa yoga is a dynamic and challenging style that will get your blood pumping while flowing to the rhythm of the music. This style involves synchronizing the breath with a continuous flow of postures.
It's a dynamic practice that's often more playful than other styles. It increases the heart rate and helps students slip into a moving meditation that benefits the body and mind.
Vinyasa yoga helps to improve posture, flexibility, protects your spine and builds muscle strength. It also boosts your immune system, improves inner strength and provides peace of mind. The physical work of Vinyasa Flow yoga ensures that you will have the strength, balance and function to maintain your health well into your senior years.
Prenatal yoga is a practice to help expectant mothers. In preparation for the birthing process we will tone the physical body, especially the pelvic floor, hip and abdominal core muscles.
Prenatal yoga helps to reduce stress, relieve pain and boost the immune system. It is a beautiful way to create an even stronger connection with your baby.
Prenatal yoga can reduce depressive symptoms during pregnancy, helps to reduce pain during childbirth and also reduces the likelihood of having a C-section. This practice will also help to decrease back pain by improving body posture, helps you sleep better and increases mind/body awareness through breathing exercises.
Yin Yoga is a slow-paced style of yoga that incorporates principles of traditional Chinese medicine with postures that are held for longer periods of time than in other styles.
Yin Yoga is a style that is especially designed for people who are generally tired and craving energy or for those who are over-stimulated and have too much energy. If your mind is overactive or your energy levels erratic, this is the type of yoga you are looking for. Yin Yoga helps to balance the mind and body, sleep better, increase circulation, improve flexibility and improve joint mobility.
Yin Yoga poses apply moderate stress to the connective tissues of the body (tendons, fascia and ligaments) with the aim of increasing circulation in the joints and improving flexibility.
---
---
Book a Private 1:1 With Ashtania
Private lessons are beneficial not only for beginners (who can gain confidence and learn safe practices) but also for advanced practitioners (who can take their yoga practice to the next level). During the 1:1 classes I will tailor the class to your specific needs by adapting each pose in order to guide you to reach your maximum potential in a safe environment.