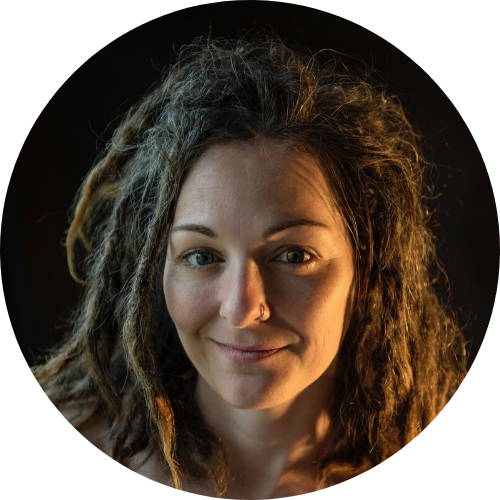 ---
At 30, I stumbled into a yoga studio (to try something new) and instantly fell in love. For the first time in year, I was able to escape everything outside of myself and just be. That feeling has never left. The moment I step onto my mat, I am home. This is why I continues to practice. This is why I became a teacher.
Along with being a yoga teacher, I am also an advanced Reiki practitioner, specializing in Usui/Tibetan Reiki Ryoho. Currently, I am an E-RYT 500 and a YACEP, logging more than 2,000 teaching hours.
Also called "the other half" of yoga, the Yin Yoga practice brings balance to your asana practice. This style of yoga centers around long-held postures and smooth, even breath. A great class to close down your day, Yin Yoga helps to release tight muscles, unwind the mind, and calm the central nervous system.
Yin Yoga targets both the deep connective tissues between the muscles and the fascia throughout the body. This leads to stronger, well-hydrated, more resilient tissues and better lubricated joints. It also helps to regulate the body's flow of energy.
Roll & Release brings your attention to areas of your body that feel "stuck" and "held." Once these areas are found, you can use the myofascial release balls in exactly the right place, at exactly the right pressure, to roll the area out, bringing hydration, pressure, and breath to undo any knots you find. This is a great class to unravel your day and unwind.
Roll & Release is a method of deep-tissue, fascially-focused self-massage that uses props to work out the tight places in the body where tension might be stored. Great for athletes who often feel sore or stiff after working out, running, or any other form of exercise.
Fiery Flow is a very dynamic style of yoga practice. While every class is different, each sequence is designed to get your blood pumping as you link conscious breath to fluid movement. This strong, vinyasa-style practice will build heat in the body as you move through creative sequences working your way up to a challenging peak pose.
This class aims to build strength and stability in strong, static poses, challenges the student to find link breath with movement in dynamic flows, and promotes flexibility with active stretching.
This class will focus on postures that are appropriate for pregnant people with an emphasis on deep breathing, relaxation, and meditation that may be practiced from week 14 of pregnancy throughout delivery. Postnatal students are welcome to join!  
Prenatal yoga can help you to improve your sleep, reduce stress and anxiety, increase the strength, flexibility, and endurance of muscles needed for childbirth, and decrease lower back pain, nausea, headaches and shortness of breath associated with pregnancy.
---
---
Book a Private 1:1 With Cassie
Distance Reiki Healing Session

This is a distance healing Reiki session. I will ask a series of questions to acknowledge intention(s) of the session, I will choose proper crystal and healing symbols, and then will lead you through guided breathwork and relaxation meditation. At this point, I will perform the energy work, guiding you out of relaxation after closing the energy session.
Reiki has many benefits, some of which include: promoting deep relaxation, encouraging restful sleep, pain relief, helpful in relieving symptoms of depression, anxiety, and other chronic health problems, and aiding in recovery from surgery, grief, and loss.
Prenatal or Postnatal Yoga
One-on-one yoga sessions designed specifically for your body during your pregnancy journey. If you are struggling with fertility (infertility or miscarriage), are already pregnant, or have recently given birth, these classes will allow the freedom to explore exactly what you need.
Various styles of yoga can be utilized to ensure your body is getting what it needs to properly rest, heal, and grow. These private sessions aim to simply nourish your body as it grows with, or heals from, pregnancy. Nutrition issues and/or concerns can also be addressed during these sessions.
This is a one-on-one private session taught in any style desired by the student. Specific concerns can be addressed (proper alignment in postures, proper breathing techniques, etc.) or a client can choose to focus on a specific aspect of their practice (strength and/or flexibility) or could wish to work towards a peak pose (headstand, handstand, arm balancing, etc.).
The goal of the private session is to address any student concerns about his/her body while maintaining a safe practice. The goals of the session are the meet the goals the client sets (better flexibility, a specific pose, finding more strength, etc.).