Hello Yogis, passionate teacher since 3 years, I focused my class on alignment, anatomy and flows. Every transition is always a challenge for me and I love creating new classes every week! Vinyasa and Yin Yoga teacher, I hope you will find your class and your style thanks to this amazing platform !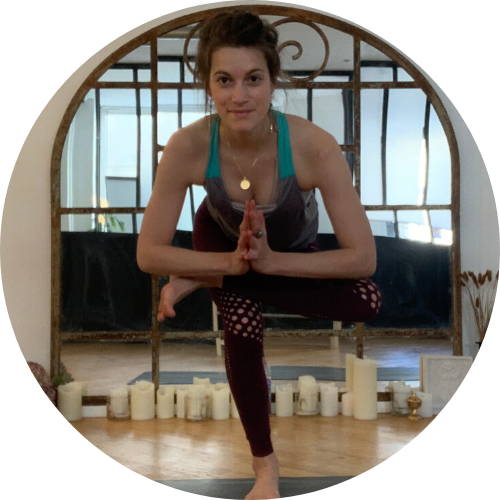 Yin Yoga is a slow and relaxing yoga practice to help you stretch and forget all the anxieties during 45 minutes. Listen to your body and breathe.
You will be holding poses between 4 and 5 minutes to stretch and relax the entire body. Be ready to be super relax at the end of the class!
Power flow is a dynamic and challenging class which will increase your strength, flexibility, and challenge your body. Be ready to sweat !
This fast faced, athletic class will get your blood pumping and have you coming back for more!
Meditate with me during these 30 minutes. We will play some music, start breathing consciously.
Meditation classes help you find your breathe and release your anxiety. It can help you to connect with yourself and your body, release stress and anxiety, reduce anger and impatience.
---
Schedule A Private Session With Guenaelle