Hi there yogi, I'm Julia, I've been teaching yoga for 3 years now and my focus is to make you look within. I'll help you leave your busy life behind for the duration of a yoga class, forget about to-do lists, and really spend quality time with yourself.
The style of yoga you can expect in my classes is a very slow, mindful practice that'll compliment you focusing inwards.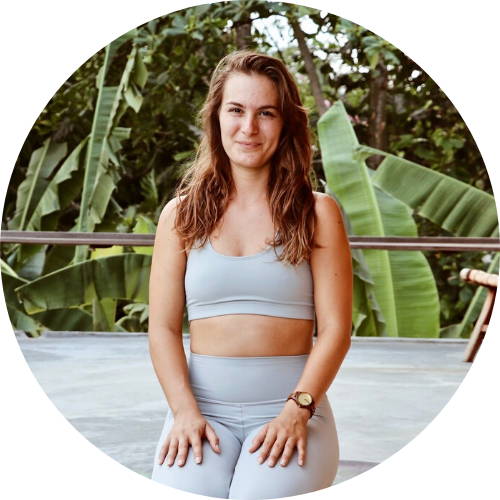 ---
Yoga Helped Me Find My Authentic Self
I was introduced to yoga by a friend and it was love at first sight. After just a couple of months of consistent practice I knew I wanted to know more and go deeper. I travelled to India in 2017 to study at the source of yoga.
Returning home from India, life looked very different. I knew I needed to change my life to feel authentic within myself. I left my job, broke up with my boyfriend, and moved to Bali to pursue learning more about yoga and offer teaching. On my first day in Bali I got offered a job at a yoga school, so for over 2 years I've been living in beautiful Bali and managing a yoga school that organized yoga teacher trainings.
I knew what people needed was to slow down and look within. I felt this calling to lead people towards a mindful practice of asana, and the kind of yoga that pulls you back from your inner chatter & the business of life, and puts you in a state of bliss. The bliss that's within you, waiting to be lived BY YOU.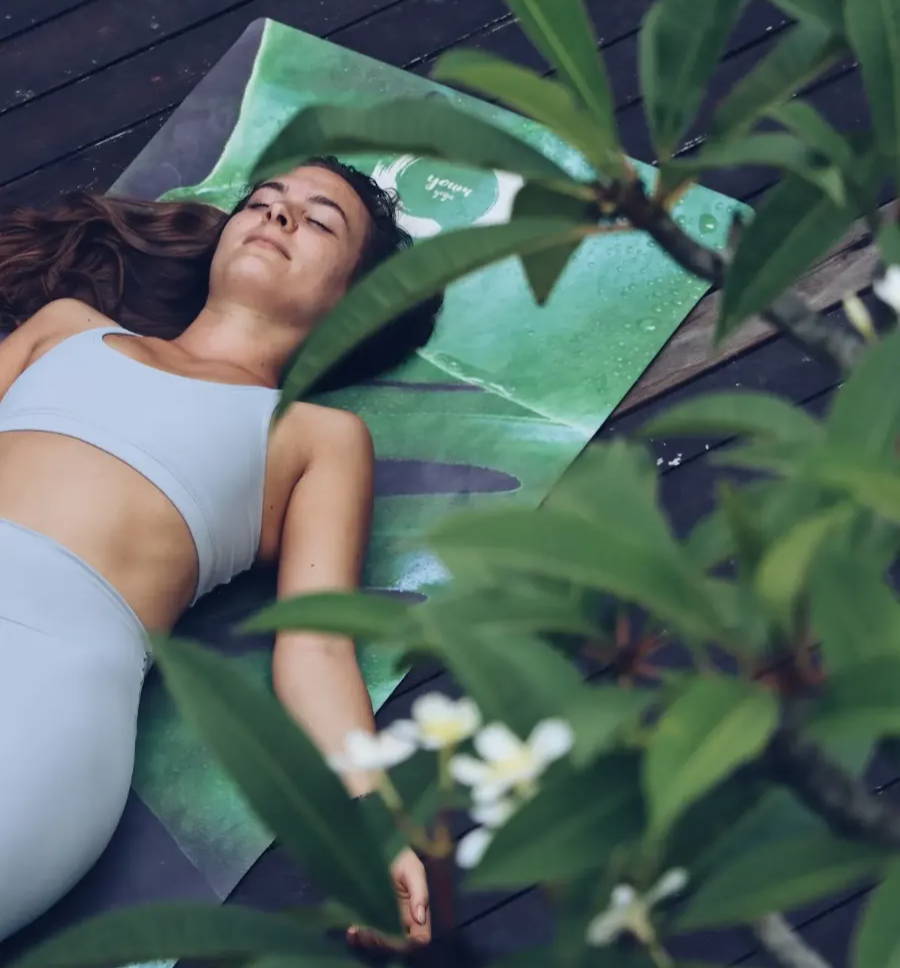 In a slow hatha flow we're always going to use sun salutations as the frame of the practice. Other hatha yoga poses will come and decorate the practice within this frame. Hatha yoga poses are most likely the yoga poses you already know: warriors, folds, bends, pretty ones and hard ones.

Slow hatha flow is although not a sweaty kind of exercise, it can be challenging both for the body and mind. It'll help you gain focus, to leave life's business behind, to find balance physically and mentally, and to gain flexibility and strength in all parts of the body.
You'll link your movements to your breath, you'll move all your muscles the right way, and by the end of the class you'll feel like you're floating home rather than walking ☺
Slow full body flow is meant to move you from head to toe, to bring you awareness of your body, to release tension, to correct bad postural habits, to gain flexibility where needed and gain strength where that's needed.
This class will never be a strenuous exercise, rather a series of movements to increase mobility in every joint in the body. We're going to be moving the whole body, and all the joints to their maximum potential of range of motion.
After consistent practice of slow full body flow, you'll increase range of motion in joints, you'll release tension built up in the body, correct bad postural habits, and last but not least, clear your mind and find some silence within.
Yin yoga is a science that uses the knowledge of Chinese meridians as a base for stretching and releasing the body. Using ancient and modern science we can find release in parts of the body we didn't even knew we had tension.
Holding postures for longer periods of time allows the body to let go in a way it cannot when we're just rushing through poses. If you've been struggling with an area that has tension or inflexibility no matter what you're doing with it, yin might just be the solution for you.
Yin yoga increases flexibility, fixes bad postural and breathing patterns, releases tension, and brings peace of mind.
For your yin class, please bring a yoga mat, two yoga blocks, a strap, a bolster and a blanket.
I recommend you signing up for a private yoga class if there's something you'd like to work on specifically and want full attention to have faster results.
At the first private session we will spend an extra 10-15 minutes getting to know each other, you telling me about your routine, your goals, where you feel strong and flexible or the opposite so we can locate the areas we'll need to work on together. In these sessions we'll always focus on what YOU specifically need for the goal you wanna reach.
Real results will come when the classes can focus fully on you and what YOUR BODY needs. If you have goal – for example to work on headstand, a private class will be built on getting YOUR body ready for the pose and get you reach this goal gently, at your pace, with mindfulness.
---
Book a Private 1:1 With Julia
---