Taking care of our body is very important. If we feel good and strong in our bodies our mind will also be strong and everything in life will become more easy.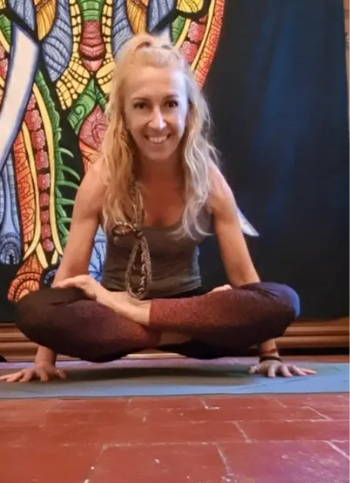 Fitness is my life. I have been teaching fitness for over 20 years in many countries around the world. I love to share my knowledge with people and to help them live a happier, healthier life.
My favorite quote is: Age is not about the number of years you have lived, but it is about the health of your spine.
Hatha yoga is all about balancing the body and the mind.
Classes typically start with a gentle warm-up, advance to more physical poses, and end with a short period of meditation.
Most hatha yoga classes start with a period of focus on your breath or pranayama. You will learn how to know yourself and how to improve yourself.
In Zumba in the Circuit, participants alternate between circuit weight-training and classic Zumba dance-fitness moves.
The exercises build strength, targeting all the muscle groups of the body, while the Zumba steps add cardio into the mix.
Add to this your favorite Zumba music beats, and what you get is a full-body, fun workout like no other.
Pilates is a form of low-impact exercise that aims to strengthen muscles while improving postural alignment and flexibility.
Pilates moves tend to target the core, although the exercises work other areas of your body as well. It strengthens and stabilizes your core body, which is your foundation, so that you can move efficiently while improving your posture, flexibility, and mobility.
High Intensity Interval Training is a form of interval training, a cardiovascular exercise strategy alternating short periods of intense anaerobic exercise with less intense recovery periods.
HIIT is a dynamic and challenging fitness based class that gets your blood pumping, increases strength, and challenges you to your edge while encouraging you to reach your true potential. Also very good for those who don't have a lot of time to train.
---
---
Book a Private 1:1 With Marinella
I'm a Personal Trainer and I can prepare lessons according to your needs, I can also prepare a specific program of wellness (including training and supply). I will follow step by step with you in order to help you reach your fitness goals.