Hi, I'm Megan! I found yoga as a young mom trying to survive the challenges of being a wife and mom to toddlers while working full time. I decided to give it a try because everyone I knew who practiced yoga had a different perspective on life. They had a contentment about them that I wanted for myself.
In 2019 I traveled halfway around the world to Bali to earn my 200-hour certification under Deep Kumar and Swami Atma. I enjoy sharing the wisdom I learned with everyone and I'm so grateful for the impact yoga has had on my life at home too.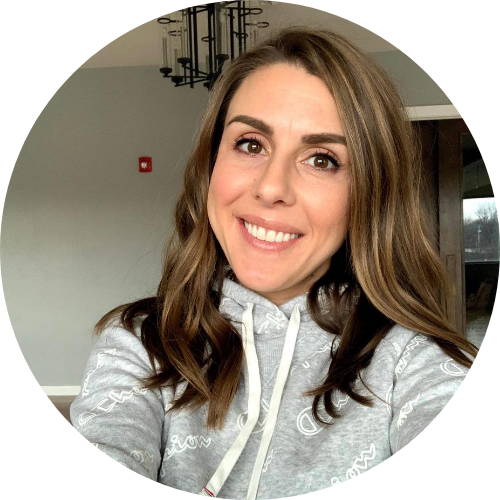 Perhaps the most popular style practiced in the West, this class keeps you moving!

You'll flow continuously through strong sequences of traditional Sun Salutations and standing postures, linking breath with movement and building strength and endurance
as you push the edge of your balance and flexibility.

This class is great for beginners or advanced yogis who want to practice a challenging and dynamic asana that will get you moving, sweating, and in your body.
In Beginner Yoga, you will learn the fundamentals of the flow class, exploring postures and the influence of the breath. Gain a solid understanding of how your body aligns in
the yoga practice.
Join me for a comfortable, non-judgemental class to refine your
experience of yoga. You will discover how to modify poses with props and how to safely move through the yoga flow.
This class is great for beginners or advanced yogis who want to step back into the basics of yoga to deepen their personal daily practice!

Yin yoga is a quiet, meditative practice with long, deep holding of passive poses. Using mindful muscle relaxation, yin postures target the connective tissue nourishing joints, ligaments, and fascia promoting the healthy flow of chi (energy). Allow yourself to relax
as you move into stillness and melt away stress.
For those with a daily Vinyasa
practice, this class is a must! This class is the perfect complement to your practice and daily fitness lifestyle.

Bring back the balance you've been missing – Yin will leave you feeling peaceful, centered and rejuvenated!

*Classes in Central European(CET) time
---