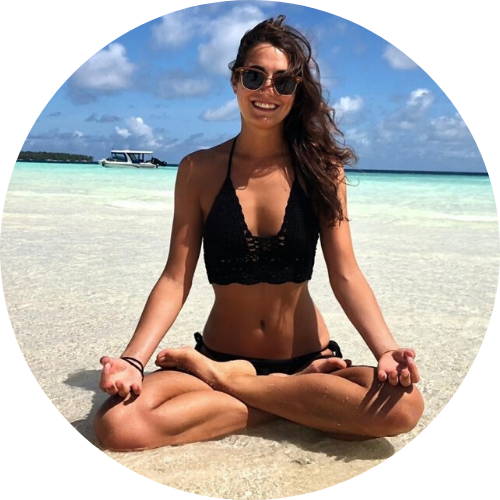 Hi there! This is Minaya and I'd love to practice Yoga with you and get to learn from one another.
I'm all for feeling AAAALL the feelings in my classes, tuning into your body, and let it guide you on what it needs from the inside out, regardless of how the pose actually looks like.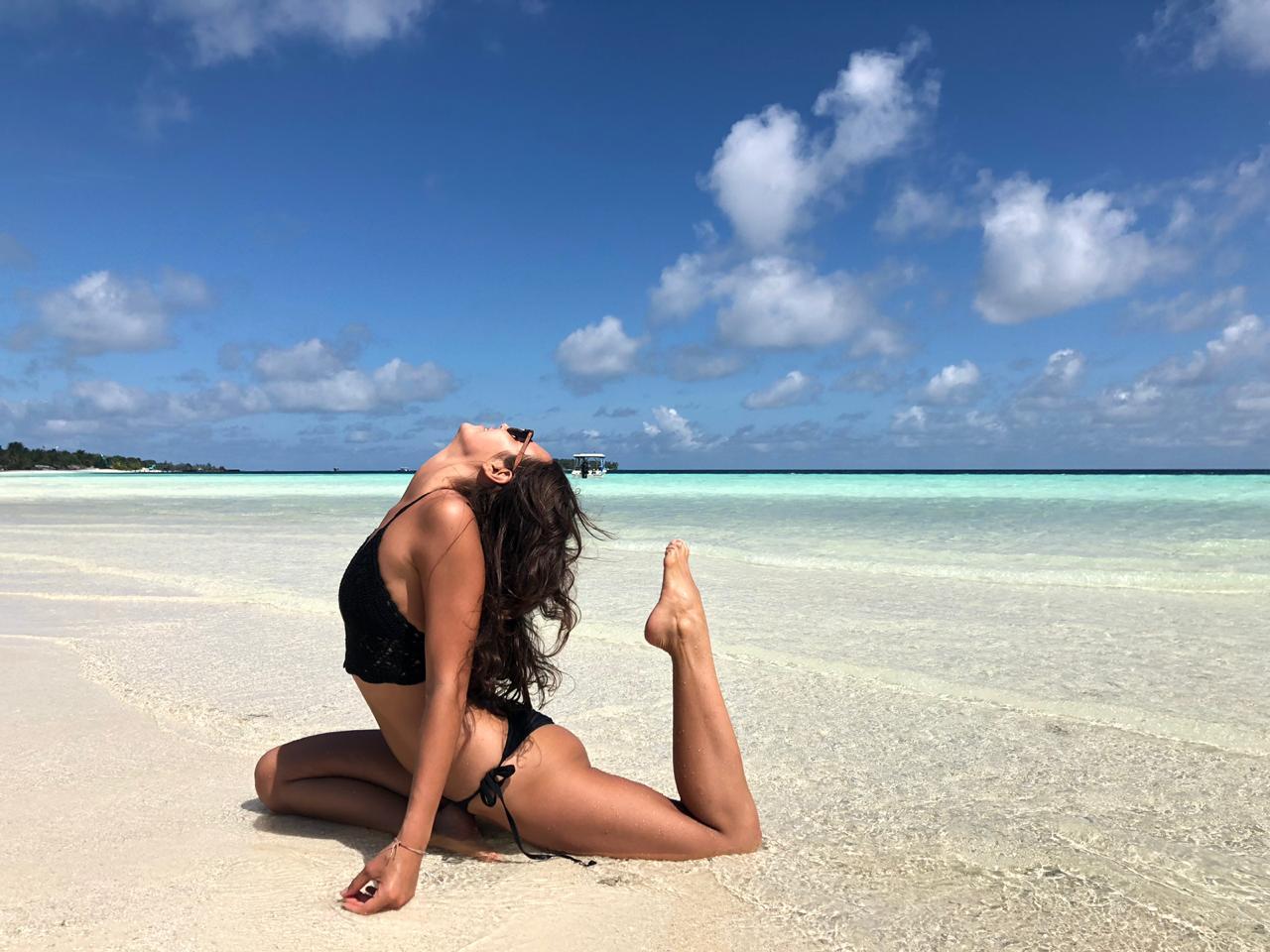 I'm a passionate and curious individual, who loves staying active both physically and mentally. I've always had a genuine interest in self growth and in finding true joy in what we do for a living.
I've spent my twenties travelling around the globe, learning about other cultures and about myself, investigating about what is it that I want to contribute with to this world.  
In this path, I found Yoga in India, and the benefits I've experienced in myself were so vast, that I couldn't but choose to become a teacher and share it with others, hoping they would find the same joy and peace it brought to me.
A strong and sweaty practice to get your blood pumping, increase heart rate, and challenge your strength and resistance, helping you to get out of your mind and into your body.
Gain strength and resistance, improve your overall fitness level, lose weight, and release tension.
Yang Yoga, refers to a more active practice working on the muscles and blood flow, building strength, stamina, and flexibility. Yang styles of yoga are those with rhythm and repetition like Vinyasa Flow or Power Vinyasa. Yin Yoga, in contrast, is a slower practice where poses are passively held for longer, working on the deep, dense connective tissues and joints in the body.
Yin is slower and more meditative practice, giving you space to turn inward and tune into both your mind and the physical sensations of your body.
Because you're holding poses for a longer period of time than you would in other traditional types of yoga, Yin yoga helps you stretch and lengthen those rarely-used tissues while also teaching you how to breathe through discomfort and sit with your thoughts
Build flexibility as you flow and move in between dynamic movements and static stretching poses. This classes are designed specifically to help you move with freedom and ease as you deepen your range of motion and improve flexibility.
Flow with ease with a combination of active and passive stretching for a progressive improvement in flexibility and overall mobility.
---
---
Book a Private 1:1 With Minaya