We live in a world of extremes, we are constantly busy, and living in the fight or flight mode, not taking time to tune in, and rest. I don't believe in fighting one extreme with another one.
That's why in my classes we work on finding balance. Balance between exercises for flexibility and strength, between the more dynamic and more static exercises, between the physical and spiritual aspects of yoga.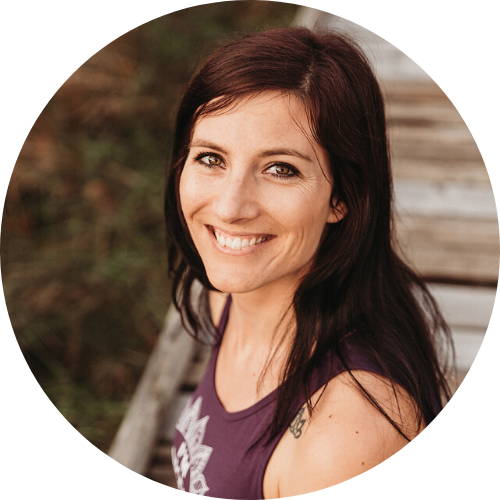 I'm Nuša or Nush, a yoga teacher who is in love with the ocean and traveling. My classes are like the ocean: dynamic, powerful and deep. My teaching goes beyond the physical poses, because yoga allows us to get to know and understand ourselves better, to develop our full potential and become the best possible version of ourselves.
Yoga Helped Me Find My Way
Before yoga I was very disconnected and unaware of my body, thoughts, feelings… I didn't understand myself at all. I was a shy person who would never speak in front of a camera or a room full of people, who didn't feel good in her own body, who was afraid of following her dreams.
I used to hide and run away from my problems, not being able to face and overcome life difficulties. I was suffering, but didn't really know why.
Yoga gave me a better understanding of myself, of life and the world around me. It gave me the courage to follow my own life path and to make the right decisions for me, I became more confident, and I'm getting better and better at facing and solving problems that come my way. It's a never-ending learning process that I enjoy very much.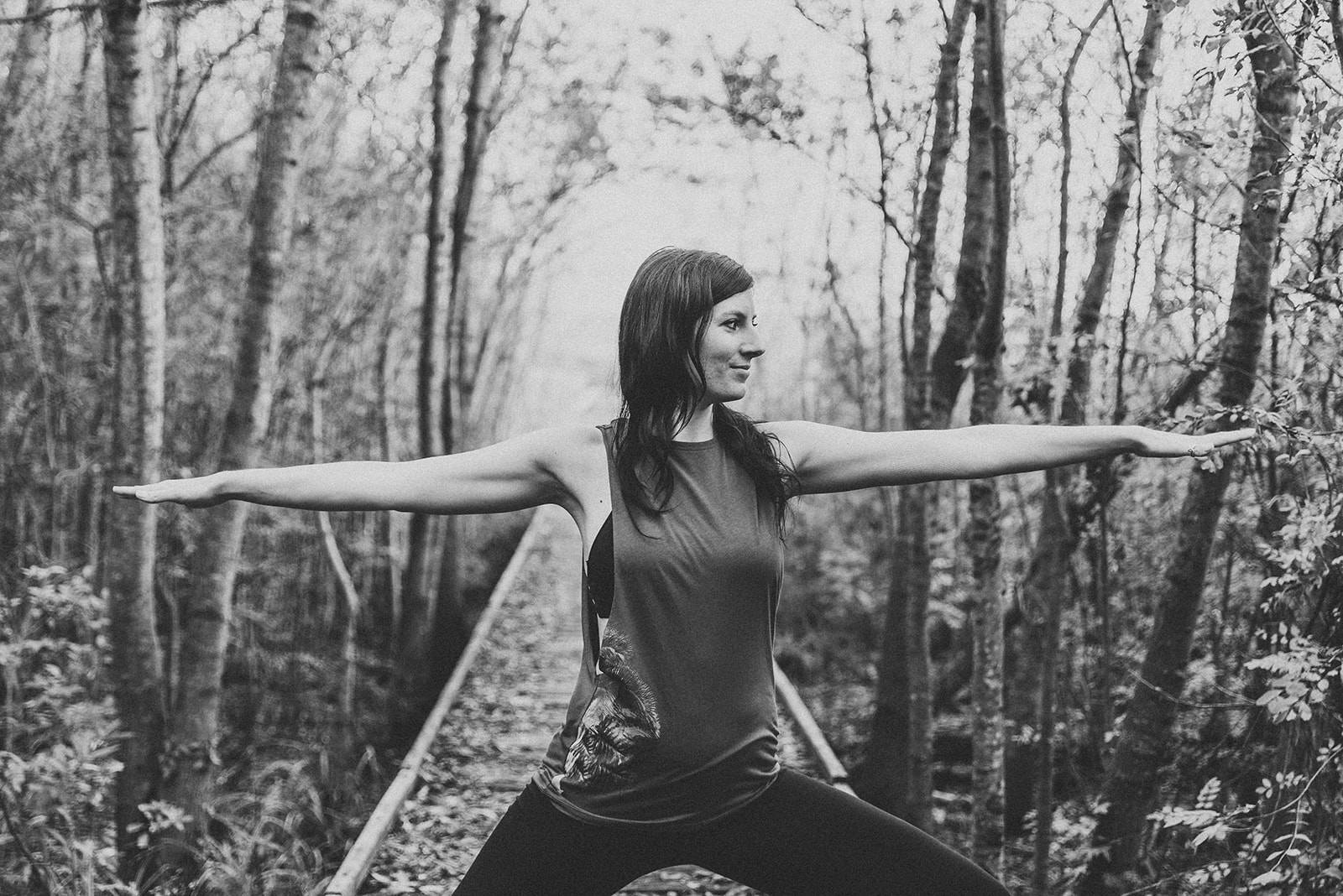 Relaxing Hatha Yoga for Stress Relief

If your everyday life is busy, dynamic, or stressful, and you never stop to rest and relax, this is the class for you. While this class is designed to help you slow down, it's still challenging in many ways.
In this class, we will release the parts of the body where we accumulate tension from stress. We will use different techniques calm our minds and find relaxation.
We will be focusing on exercises to release the tension from the neck and shoulders, and the hamstrings (these are the parts where we accumulate tension because of stress), we will be doing a lot of forward folds because they are very calming for the nervous system.
Hatha Yoga for a Healthy Back

This class offers a variety of yoga poses and exercises that will move your whole body, help you gain flexibility and strength, in order to keep your back healthy and happy. I like to challenge my students, but offer different variations of poses that are accessible to everyone.
I will help you gain flexibility and strength of the whole body, which benefits your back. It will help you release tension from spending a lot of time sitting, and will improve your overall well being.
We will be working with different movements of the spine, exercises for strengthening the back, but also for improving flexibility. Your back will feel lighter after each class.
In this dynamic class we will be focusing on finding balance in movement. It's a challenging but fun class that pushes you to your edge and makes you sweat.
We will be playing with finding balance in movement, which is a bit more challenging than finding balance in static poses. We will explore different variations of known balancing poses, and even if we will be falling out of poses, that's ok – let's have some fun!
Overall, this class helps you improve your body balance, gain strength, improves your focus and concentration, and helps you calm your mind.
Ashtanga Vinyasa Flow for Strength and Stamina
This is a dynamic and challenging Ashtanga yoga inspired class that makes you sweat, increases strength, challenges you to your edge, but at the same time encourages you to stay present and calm.
In this challenging class, we will be flowing through sequences of yoga poses for strength, stopping for a few breaths in some of the poses.
Overall, this class helps you gain strength and stamina, flexibility, confidence, improve your connection to the breathing, your focus and concentration.
---
---
Book a Private 1:1 With Nusa
Private Goal Smashing Session

Do you want to master a yoga pose, gain more flexibility, or learn how to meditate? Let me know your goal, and let's work together towards it! I will guide you and help you achieve whatever you set your mind to.
Let me know what you are struggling with and let's work together on overcoming the obstacles. It might be a yoga pose that you are trying to master, or you just can't calm your mind. I will prepare the poses and exercises tailored to your needs, that will serve you best in achieving your personal goals.
Private Relaxing Yoga For Better Sleep
With my 1:1 yoga classes you will be able to let go of the physical and mental tension that is preventing you from relaxing completely.
In these classes we will be working with relaxing yoga poses that will be tailored to your needs, and will allow you to release stress, tension, anxiety that are preventing you from relaxing completely. We will be working with breathing exercises and meditation techniques that will help you fight stress more effectively, and help you find a sound and peaceful sleep.